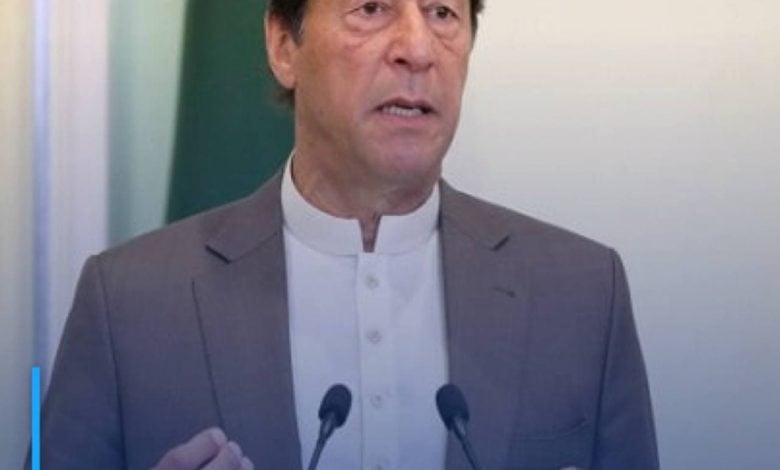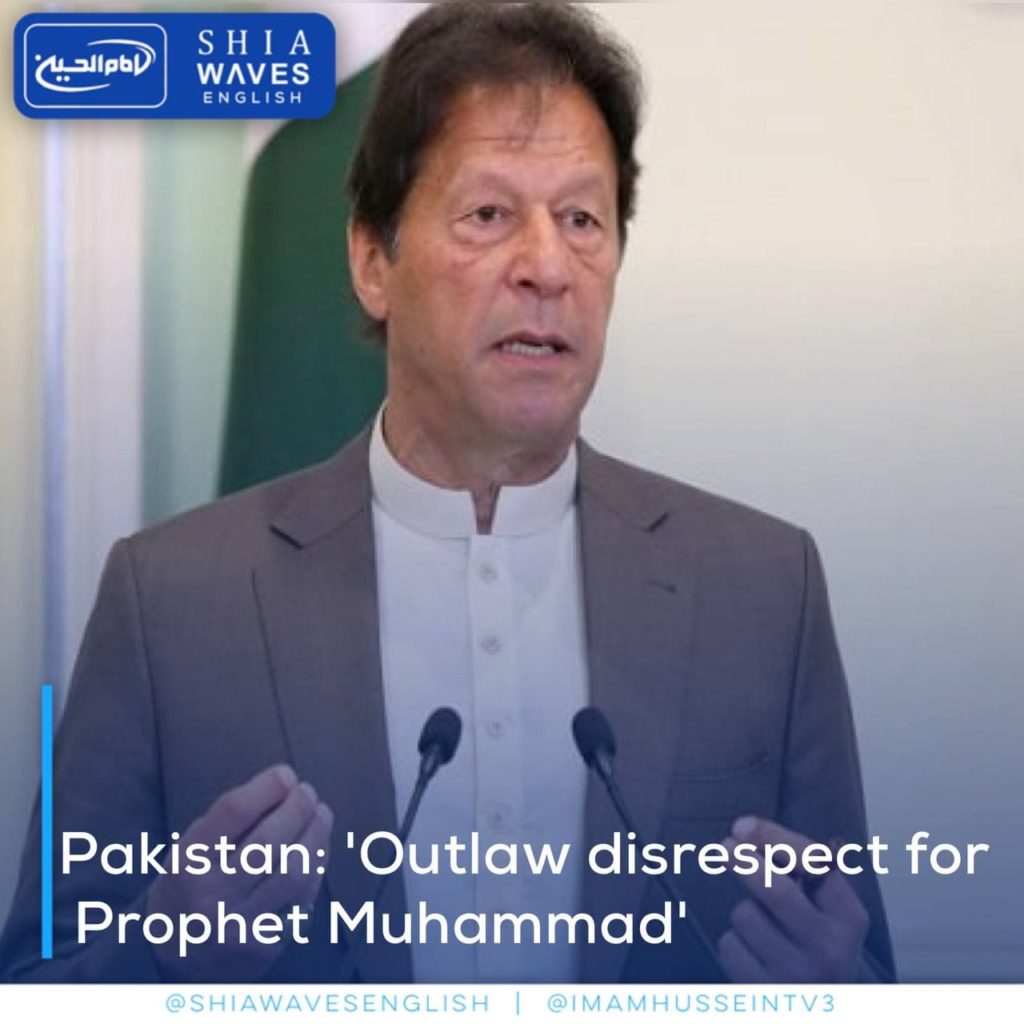 ---
Pakistan's Prime Minister Imran Khan on Saturday urged Western governments to outlaw blasphemy of Prophet Muhammad, peace be upon him and his progeny, under the guise of freedom of speech on the lines of Holocaust.
Expressing concern over a rising wave of Islamophobia, particularly in the West, Khan, in a series of tweets, said: "I call on Western governments who have outlawed any negative comment on the holocaust to use the same standards to penalize those deliberately spreading their message of hate against Muslims by abusing our Prophet, peace be upon him and his progeny."
"Those in the West, including extreme right politicians, who deliberately indulge in such abuse & hate under guise of freedom of speech clearly lack moral sense & courage to apologize to the 1.3 bn Muslims for causing this hurt," Khan went on to say.
"We demand an apology from these extremists."
He said his message to "extremists abroad" who indulge in Islamophobia, and racist slurs to hurt and cause pain to the Muslims across the globe is "we Muslims have the greatest love and respect for our Prophet, peace be upon him and his progeny, who lives in our hearts. We cannot tolerate any such disrespect and abuse."
His remarks follow a tweet from Dutch anti-Islam politician Geert Wilders, who had organized a contest of blasphemous caricatures in 2018 sparking global criticism.