Islam World
Pakistani media and rulers keep quiet over the killing of an innocent Shia child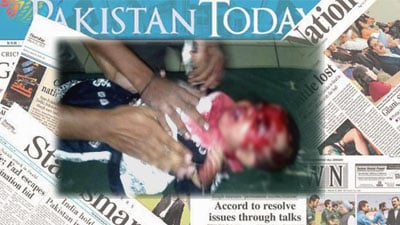 The reporting of 9-month old Pakistani Shia girl's killing has interested all the newspapers which briefly flashed the killing on their web sites. But within five to eight hours, the news disappeared altogether. 
The Pakistani government has kept quiet towards the incident.
A senior Pakistani police official announced that a Shia girl was martyred and nine others were injured in a grenade attack outside a Husseiniyah when they were returning home after attending a mourning ceremony on Tuesday evening in Karachi.
The official added that terrorists riding motorcycles threw a hand grenade near Islamic Research Center and fled the scene.
The blast angered Shia Muslims who complained that the blast occurred due to lack of security which is part of Shia genocide in the country.