Islam World
Shia Rights Watch demands Iraqi authorities to conduct a detailed investigation over Badoush Prison in Mosul (World)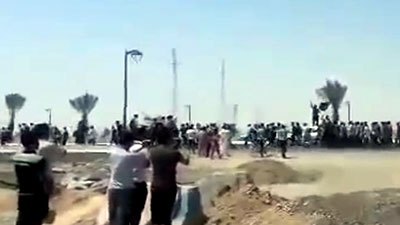 Shia Right Watch Organization demanded the Iraqi authorities and the Iraqi judiciary system to conduct an extensive transparent investigation to reveal all the details of Badoush Prison's incident, especially when a lot of testimonies received by the organization refer to committing a massacre against Shia prisoners by armed group after taking over the prison.
The organization received a dangerous testimony of one of the survivors of Badoush Prison in the city of Mosul in which he confirmed the execution of nearly five hundred Shia prisoners by ISIL terrorists for sectarian reasons, before burning their bodies and throwing them in one of the remote areas near the headquarters of the prison.
According to the testimony of the survivor, the organization emphasizes that this horrible crime no less serious than the crime of Speicher's Base in Tikrit province, which claimed the lives of thousands of Shia military cadets.