Islam World
Shia bank cashier killed in presence of his children in Karachi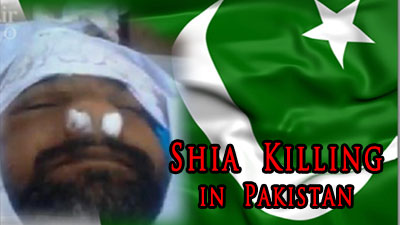 A Shia bank cashier was shot dead in a terrorist attack in the presence of his children in district central of Karachi.
Eye witnesses said that the martyr was on his way to drop his children at school when two men riding a motorcycle stopped him. They moved the children aside and opened fire on him.
They added that the attack appeared to be motivated by anti-Shia militants.
Later, members of the Shia community staged a protest and demanded the arrest of the killers.