Islam World
Boko Haram creates 'Islamic Caliphate' in Nigerian town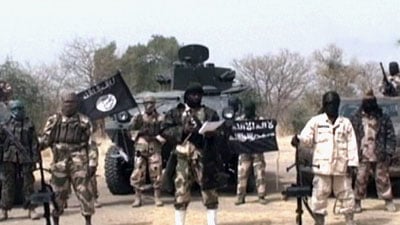 The leader of takfiri Boko Haram has proclaimed an Islamic caliphate in the north eastern Nigerian town of Gwoza, which was seized by the Boko Haram terrorists earlier this month.
The United Nations humanitarian office confirmed reports earlier this month that Gwoza was under Boko Harem takfiri group's control.
Boko Haram is also believed to be in control of other areas of north eastern Nigeria including the southern part of Borno state as well as much of the territory of northern Borno and one town in neighbouring Yobe state.
Experts have said the gains made by the Islamic group in recent weeks are unprecedented and they are close to creating an Islamic caliphate in northern Nigeria, mirroring what ISIL has done in Iraq and Syria.
Boko Haram takfiri group, whose name can be translated as "Western education is forbidden," is responsible for more than 10,000 deaths since 2009 in Nigeria.