Islam World
Saudi Arabia attacks Yemen's Sa'ada with cluster bombs, killing eight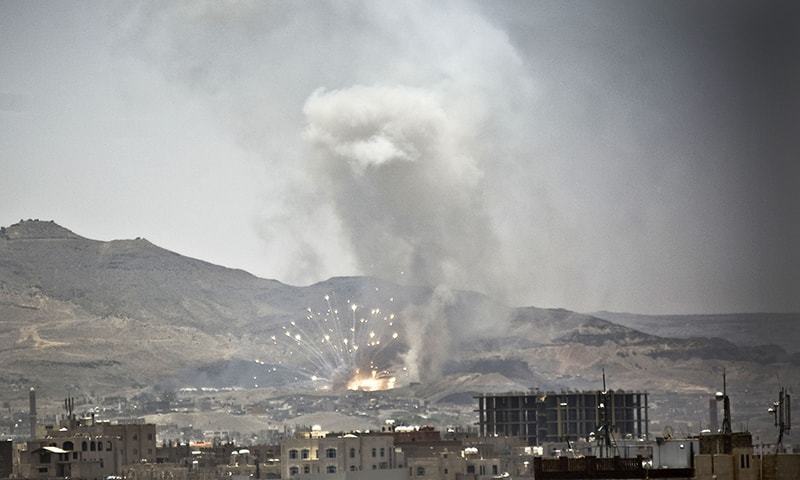 civilians have been killed as the Saudi regime once again used internationally-banned cluster bombs
At least eight civilians have been killed as the Saudi regime once again used internationally-banned cluster bombs in its raids on the Yemeni province of Sa'ada in defiance of global condemnations. 
Saudi Arabia conducted rocket attacks on a market in Razih district of Sa'ada, using cluster bombs, eight civilians were killed and seven others injured in the assault. 
Meanwhile, the Saudi warplanes bombed several residential buildings in Majaz district in the same province, with no immediate reports of possible casualties. 
According to reports, it is not the first time that Riyadh's military resorts to such internationally-banned weapons in its deadly military campaign against Yemen. 
More than 7,500 people have been killed and over 14,000 others injured since the strikes began. The Saudi war has also taken a heavy toll on the impoverished country's facilities and infrastructure.