Islam World
Saudi people continue protest rallies in Qatif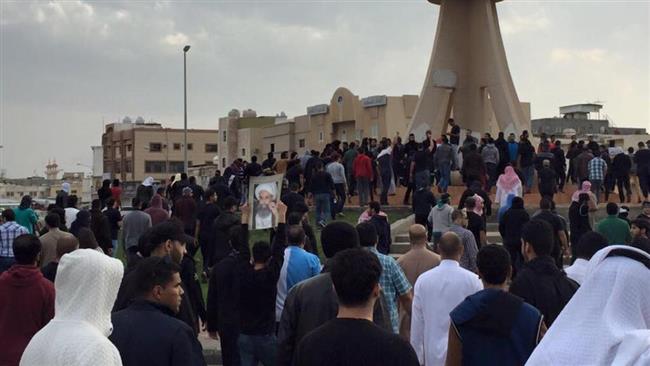 protestors held rallies in 7 different parts of Qatif on Wednesday night
Saudi demonstrators in the Eastern province, especially Qatif city, the hometown of the martyr Shia cleric Sheikh NimrBaqir al-Nimr, still continue their rallies to protest his killing.
The protestors held rallies in 7 different parts of Qatif on Wednesday night, holding placards in support of Sheikh Nimr and chanting slogans against the Saudi officials for his execution.
The people in Saudi Arabia's Eastern province have been holding continued protest rallies since the interior ministry announced on Saturday that it has executed 47 people, including Sheikh Nimr.