Islam World
Saudi court upheld a one month sentence and 50 lashes for Saudi woman who criticized morality police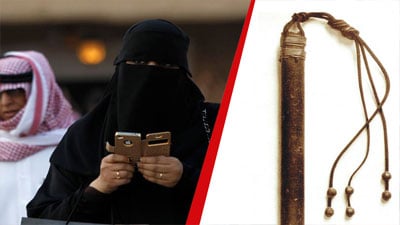 A Saudi Arabian judge has upheld a sentence of a month in prison and 50 lashes for a businesswoman convicted of insulting members of the morality police during an argument.
Incidents of heavy-handed behavior by the morality police have come under growing criticism on social media from inside the kingdom in recent years, straining relations between Saudi citizens and the official body.
The appeals court in Mecca upheld the sentence, passed by a district court in Jeddah, after the woman was found guilty of "cursing the morality police" and calling them "liars".
The morality police, formally called the Commission for the Promotion of Virtue and the Prevention of Vice, was set up in 1926 to monitor public behavior in Saudi Arabia, which follows the strict Wahhabi school of Sunni Islam.