Islam World
Qatif protesters hold rally to support senior Shia cleric Sheikh al-Nimr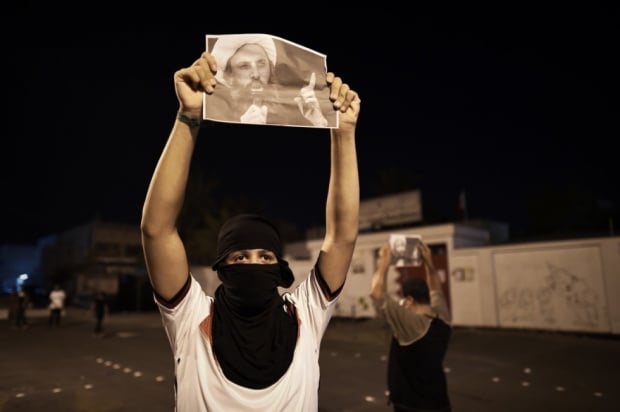 overturn the death sentence handed to prominent Shia cleric Sheikh Nimr al-Nimr

Upon hearing of the endorsed sentence of Sheikh Nimr, Saudi youth risk their lives by staging a protest in defense of the pro-democracy faith leader in Qatif, Saudi Arabia.
Tens of Saudi protesters have once again taken to the streets, calling on Wahhabi authorities to overturn the death sentence handed to prominent Shia cleric Sheikh Nimr al-Nimr.
The Saudis staged a rally in the Qatif region of Eastern Province for many times in a row to show solidarity with Nimr, on death row in the kingdom.
The demonstrators carried placards and shouted slogans, urging the ruling Al Saud regime to release the respected cleric, who was sentenced to death by ruling court last night.
The protest was held as calls were growing worldwide for the release of Nimr, who has been in jail for more than three years.