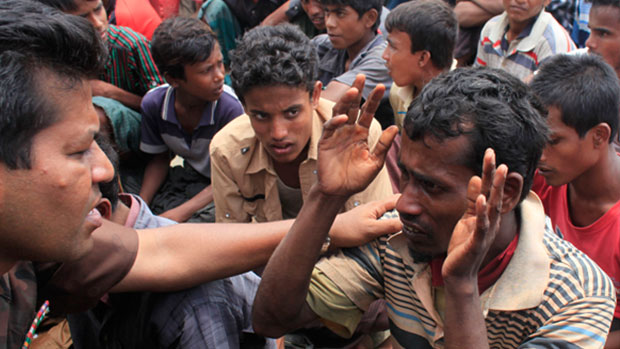 For thousands of Rohingya Muslims, a safer refuge in Bangladesh could not offer joy of `Eid for the minority after escaping for their life from Burma's state-sponsored persecution.
Described by the UN as one of the world's most persecuted minorities, Rohingya Muslims are facing a catalogue of discrimination in their homeland.
They have been denied citizenship rights since an amendment to the citizenship laws in 1982 and are treated as illegal immigrants in their own home.
The Burmese government as well as the Buddhist majority refuse to recognize the term "Rohingya", referring to them as "Bengalis".
Rights groups have accused the Burmese security forces of killing, raping and arresting Rohingyas following the sectarian violence last year.
Hundreds of thousands of Muslims have been forced to flee their homes in western Burma since June after attacks from Buddhist mobs on their areas.