Islam World
15 Yemeni civilians killed in latest Saudi airstrikes (Yemen)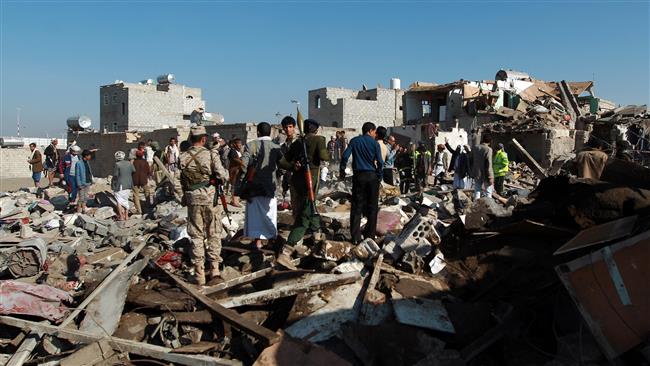 Saudi airstrikes as the Arab kingdom continues military aggression
At least 15 Yemeni civilians have lost their lives in the latest Saudi airstrikes as the Arab kingdom continues military aggression against its impoverished southern neighbor. 
Some 12 people, including 6 children, were killed in Saudi air raids on Sadr village in the northwestern Yemeni province of Sa'ada, the country's al-Masirah television reported. 
Earlier in the day, Saudi fighter jets pounded various areas across the Yemeni capital, Sana'a, killing at least three. 
Saudi warplanes also bombarded government buildings in the northern Yemeni province of Jawf.
Moreover, two Yemeni civilians sustained injuries in Saudi airstrikes on the town of Herz in the northwestern province of Hajjah.