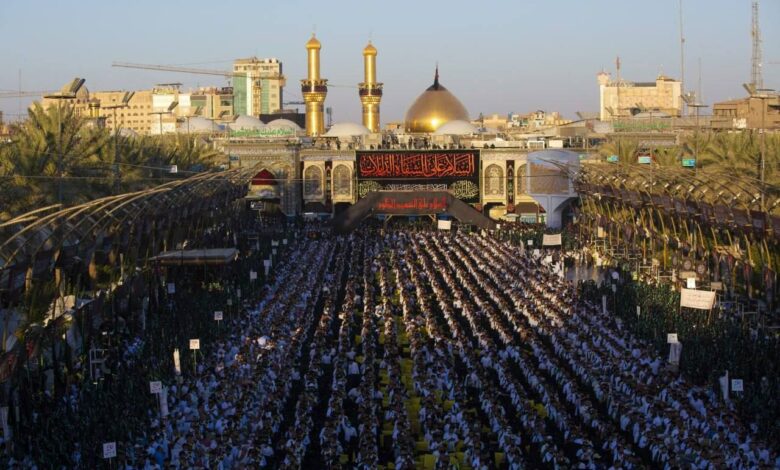 Shia Rights Watch Organization expressed its deep thanks and great appreciation for all the sincere efforts that contributed to the success of the Arbaeen Pilgrimage to commemorate the Arbaeen anniversary of Imam Hussein, peace be upon him, and the martyrs of the eternal battle of al-Taff in Iraq in general and Holy Karbala in particular.
In a statement received by Shia Waves News Agency, the organization expressed its gratitude to our great religious authorities, the distinguished students of the seminaries, the chief clerics and employees of the holy shrines in Iraq and those who served the millions of pilgrims of Imam Hussein, peace be upon him, praying to the Almighty to reward them and accept their deeds.
The organization praised the efforts of the local governments in the provinces of Iraq and the central government in Baghdad for their role in ensuring the security and smooth flow of pilgrims' movement, appreciating the role of the security forces in all their formations.
Shia Rights Watch expressed its deep satisfaction with the success of the pilgrimage, which the Almighty made as a sign for the whole world and a great sign of the justice of the Husseini cause, and a proof of the greatness and prestige of the Ahlulbayt, peace be upon them, on earth and heaven.
The organization thanked the governments and security services in various countries of the world for their understanding of the Husseini processions in their countries and their contribution to the success of this great occasion.