Holy Shrines
Iraq
More than 600 service Mawkibs and mourning processions participate in the pilgrimage of the martyrdom anniversary of Imam Hassan al-Askari (peace be upon him)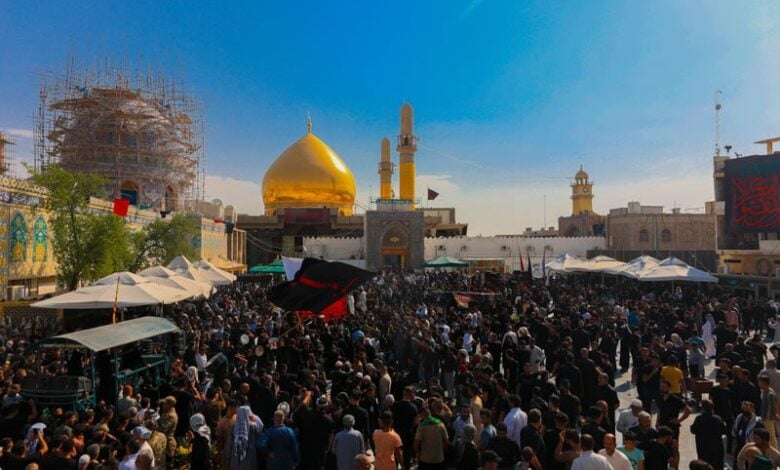 The Processions Authority at the al-Askariyain Holy Shrine announced the participation of more than 600 service and mourning Mawkibs (processions) from various provinces to provide their services to the pilgrims during the pilgrimage of the martyrdom anniversary of Imam Hassan al-Askari (peace be upon him) on the eighth of Rabi' al-Awwal.
The official of the Processions Unit, Ali Hussein, stated that the Processions Authority at the Holy Shrine prepared an action plan that included receiving more than 600 service and mourning Mawkibs, according to the Authority's management and coordination.
He stressed that the Authority is working on distinguishing Mawkibs and selecting them for best service according to quantity and type, and the Mawkibs were distinguished by providing all requirements for pilgrims, including health and service.
He added, "The service Mawkibs, in coordination with the departments of the Holy Shrine, prepared their needs for places to set up the Mawkibs, equipping them with electricity and providing all the needs that ensure their services flow smoothly throughout the pilgrimage."