Holy Shrines
Iraq
Streets leading to the Two Holy Shrines in Karbala decorated with light signs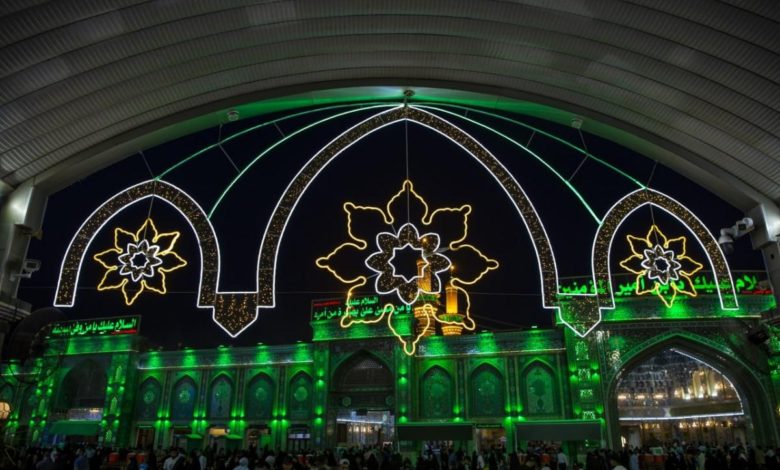 An atmosphere of joy and adornment surrounded the purified shrine of Abu al-Fadl al-Abbas, peace be upon him, and the surrounding streets in memory of the Greatest Eid of Allah.
These manifestations varied, and included installing light signs in the streets leading to the shrine of Aba al-Fadl al-Abbas, peace be upon him.
These activities came according to the directives of the General Secretariat of al-Abbas Holy Shrine, aimed at displaying and intensifying the adornment work to commemorate this memory.
Power-saving fluorescent lamps with different colors were hung in an artistic way along the streets to show the city in a majestic appearance on this blessed event, the Greatest Eid of al-Ghadir.
Among the streets decorated were Bab al-Qibla Street where light signs were installed on its sides along with al-Jumhuriya Street.