Holy Shrines
Iran
Imam Redha Holy shrine honors head of Department of Quranic studies at Umm al-Baneen University in Najaf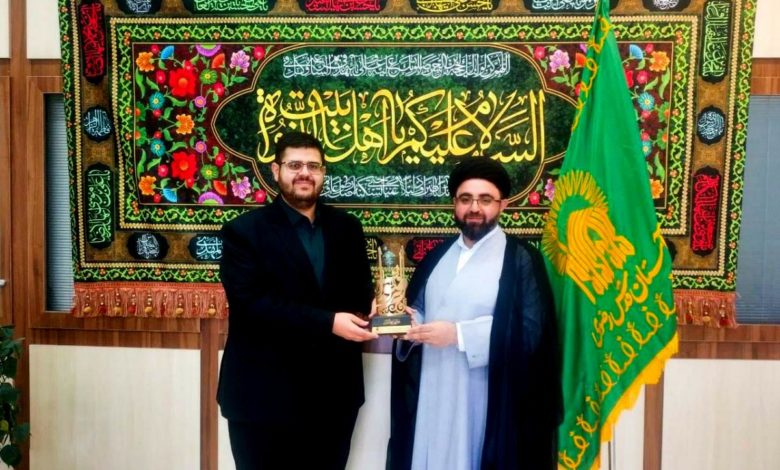 The Imam Redha Holy shrine honored the head of the Department of Quranic Studies at the Umm al-Baneen (peace be upon her) Women Electronic University in Najaf, affiliated with the al-Abbas Holy Shrine; Mr. Ali Hamid al-Bayati, winner of the first international Quranic Radwan award.
Mr. Ali al-Bayati stated that "the celebration came as a result of our achievement in this international competition, which witnessed international participation from various Islamic sects, including (2412) associate professors in the field of teaching the sciences of the Holy Quran, its interpretation and reading".
"In addition to this award, we received the title of 'meritorious Quranic teacher' in the first edition of the award, after being selected among a group of (28) meritorious teachers from different countries of the world," he added.
It is noteworthy that the Radwan award is an international award established by the holy Shrine of Imam Redha, peace be upon him, and is held every two years in recognition of teachers of the Holy Quran, who are considered in their work environment to be "role models for working with the Holy Quran".