Holy Shrines
Millions of pilgrims continue to walk to Imam Ali Holy Shrine to revive the martyrdom anniversary of Prophet Muhammad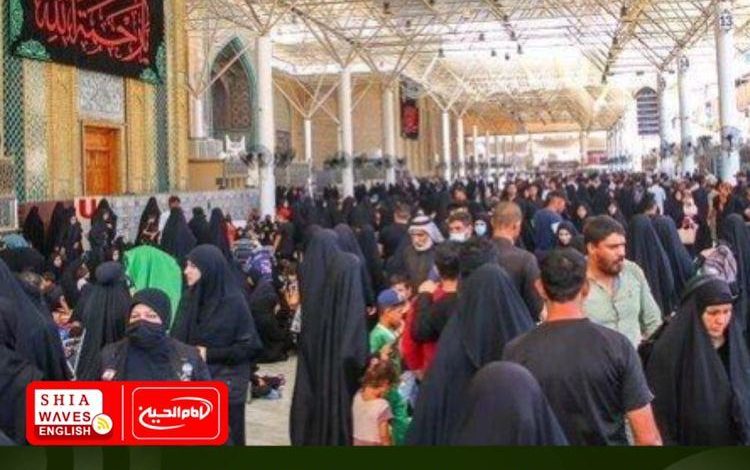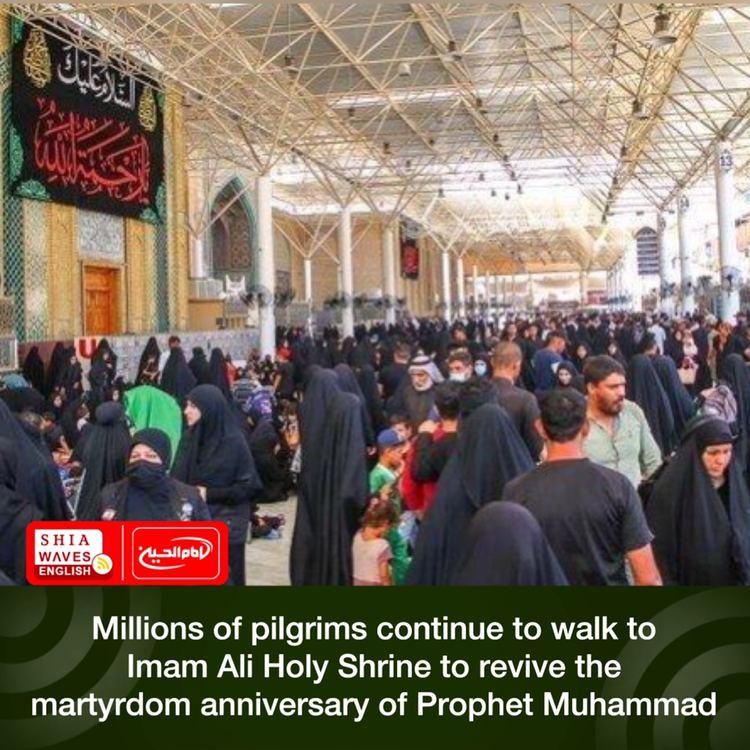 ---
Millions of people are continuing their walk towards the Holy Shrine of the Commander of the Faithful, peace be upon him, in Najaf to commemorate the martyrdom anniversary of the Noble Prophet, peace be upon him and his progeny.
A Shiawaves correspondent said that with the continuation of the influx, which will reach its climax this evening, the service tents are providing food, drink and rest areas for the beloved pilgrims on the various roads leading to the Holy Shrine of Imam Ali, peace be upon him.
He added that the security, service and health departments are on the alert, in addition to the organization of awareness campaigns to prevent the spread of Covid-19 in the roads taken by the pilgrims.