Holy Shrines
Al-Kafeel Hospital rewarded for being amongs top 5 M.E. hospitals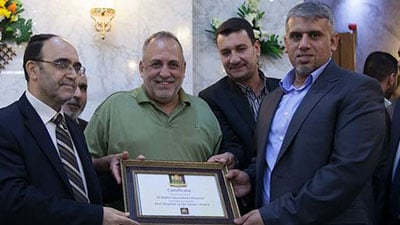 Al-Kafeel Specialist Hospital rewarded as one of the top five futuristic hospitals in the Middle East
Al-Kafeel Specialist Hospital has been rewarded as one of the top five futuristic hospitals in the Middle East.
This came within their participation in the 6th round of Middle East Conference for Hospitals Building and Infra-structures, which was held in the United Arab Emirates.
A ceremony was held by the Department of Engineering Projects of al-Abbas holy shrine on the occasion, attended by the Secretary-General of al-Abbas holy shrine, the Eminent Sayed Ahmed al-Safi, in which the implementing company of al-Kafeel Hospital was rewarded.