Holy Shrines
Imam Hussain holy shrine distributes generators to displaced families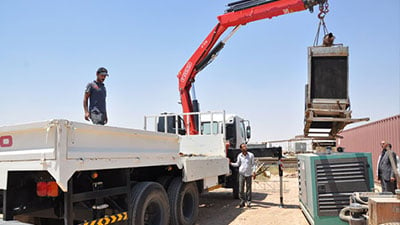 The Imam Hussein holy shrine provides huge generators to displaced families due to high temperatures
The General-Secretariat of the Imam Hussein holy shrine has ordered to distribute huge generators to displaced families due to high temperatures during the holy month of Ramadan.
The head of displaced families committee said that huge generators of high capacity have been installed in the areas between Najaf and Karbala where many of the displaced families live.
He added that that the generators were provided due to the electricity shortage during these days.
It is to mention that the Imam Hussein holy shrine had provided air coolers to all the displaced families, along with offering monthly grants to each family.