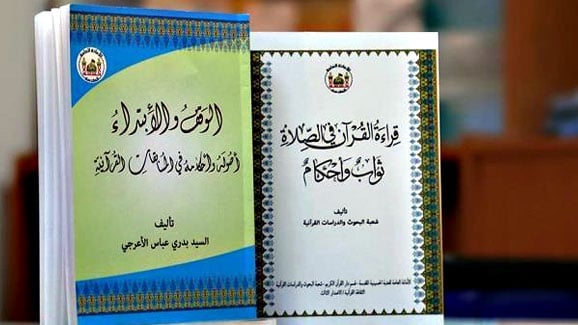 A book titled "Principles of Beginning and Ending in Quran Competitions" was published by Dar-ul-Quran Center of the Imam Hussein Holy Shrine in Karbala.
According to reports, the Quranic Research and Studies Section of the center has published the book written by Seyyed Badri Abbas Al-A'raji.
His objective was to provide the Quran reciters and memorizers of the society, particularly those who participate in Quran competitions, with a comprehensive source for correct reading of the Holy Quran's verses.
The section has also published "Quran reading in Prayers: Reward and Principles" with the aim of disseminating the culture of reading the Holy Quran.
The book covers discussions on jurisprudential issues on reading the Quran's verses in daily prayers and virtues of reading some Surahs of the Holy Quran.