Culture & Arts
Mn La YahdhirahuAlfaiqh; one of the authentic Shia sources in Hadith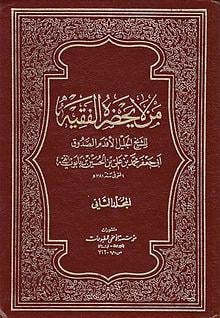 Sheikh al-Sadouq al-Qomi; one of the prominent Shia scholars during the 4th century AH
Mn La Yahdhirahu A-lfaqeeh is a book written by Sheikh al-Sadouq al-Qomi; one of the prominent Shia scholars during the 4th century AH.
The author collected the narrations and Hadiths of Ahlul Bait, peace be upon them, regarding jurisprudential subjects.
The book is considered to be one of the authentic Shia sources in Hadith and every Mujtahid should consult it when trying to make a religious ruling. It is a famous and useful books among Shia scholars.