Culture & Arts
Islamabad to Host Exhibition of Islamic Calligraphy from Friday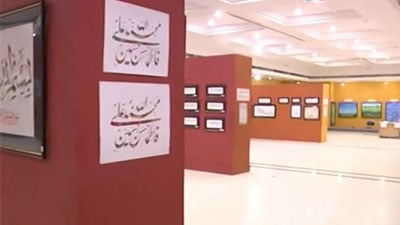 Islamabad to Host Exhibition of Islamic Calligraphy from Friday
An exhibition of Islamic calligraphy will be held under the aegis of Lok Virsa (National Institute of Folk & Traditional Heritage) from Friday at the National Heritage Museum.
The diplomats, cultural personalities, art lovers and general public would participate in the opening ceremony of the exhibition which will take place on Friday.
The exhibition would feature calligraphic panels and paintings of six eminent calligraphy artists of national repute.