Afghanistan
NEWS
Int'l organizations react to second anniversary of Taliban's ban on girls' education in Afghanistan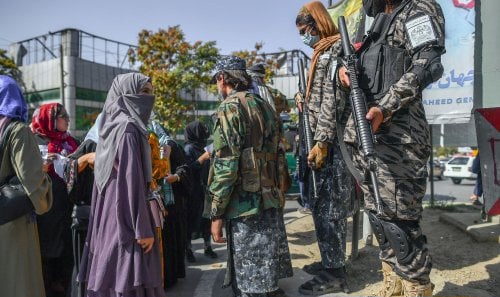 Two years after the Taliban's decision to deprive girls above the sixth grade from the right to education in Afghanistan, international human rights organizations, including the United Nations, have called for the reopening of schools for girls in this country.
Antonio Guterres, the Secretary-General of the United Nations, has denounced the blatant and "indefensible" human rights violations rooted in gender-based discrimination in Afghanistan, demanding reopening of schools to Afghan girls as soon as possible.
Amnesty International has named the ban on girls' education an attack on the future of thousands of girls, stating that "the dreams and future of thousands of girls in Afghanistan are in jeopardy."
The organization noted that between 2001 and 2021, millions of Afghan girls attended schools, nurturing dreams of becoming doctors, teachers, journalists, scientists, and experts in various fields.
Amnesty International says that despite their promises, the Taliban have continued to deny girls the right to education and sexually harass girls.
Meanwhile, a number of activists for female rights have accused the international community, especially countries that claim to defend human rights values, of neglecting this important issue.
According to women's rights activists, many countries have increased their "engagement policy" instead of putting pressure on the Taliban.
According to UNESCO's statistics, 80% of eligible school-age girls, totalling around 2.5 million, are deprived of education in Afghanistan, and 30% of girls have never attended primary schools.