NEWS
Islam is 'part of Germany,' says German president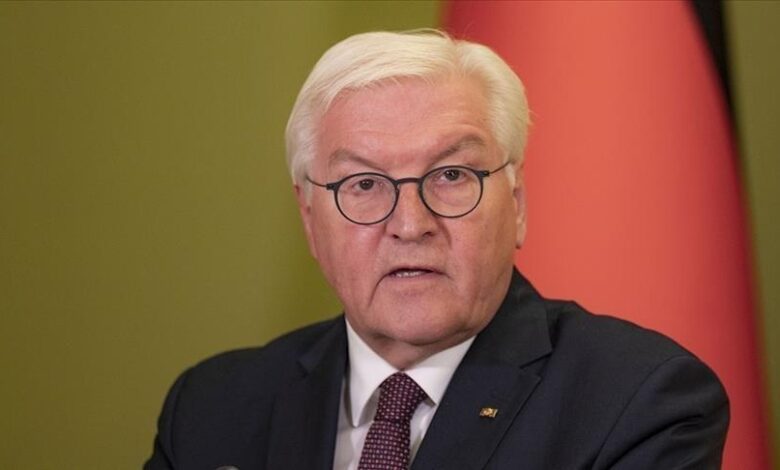 German President Frank-Walter Steinmeier expressed on Saturday that Islam belongs to Germany amid growing racism and anti-Islamic approaches fueled by propaganda of far-right groups and parties.
His statement came in response to comments made by Interior Minister Horst Seehofer last week. The leader of the Bavarian Christian Social Union (CSU) claimed in an interview Islam "doesn't belong to Germany" and unveiled plans to tighten the country's immigration policies.
"Islam, the Muslim religion, Muslim life, Muslim culture have taken root in our country," Steinmeier said at the celebration of the 50th founding anniversary of the Association of Islamic Cultural Centers (VIKZ) in Cologne.
"Today the diversity of Islam, the diversity of over 5 million Muslims, is also part of our country," he said.
Steinmeier pointed out that freedom of religion meant also protecting the rights of all believers.
"Germany is an ideologically neutral state. But religious freedom does not mean that our country is free of religion. No, it means giving religions space and protecting the freedom of believers, all believers."
His remarks came in the wake of a recent report which said racism and Islamophobia have become part of everyday life in Germany.
A total of 898 anti-Muslim incidents were recorded in Germany in 2022, while the number of unreported cases remains high, according to a situation report released in June by the Berlin-based non-governmental organization, the Alliance Against Islamophobia and Muslim Hostility.
Racism is part of everyday life for Muslims in Germany, with many recorded cases involving women, according to the study.
Among the documented cases were 500 verbal attacks, including inflammatory statements, insults, threats and coercion. Eleven threatening letters to mosques with "often excessive threats of violence and death" were recorded. The letters contained Nazi symbols or references to the Nazi era.
The report noted 190 cases of discrimination and 167 of "injurious behavior." The latter category included 71 cases of bodily harm, 44 cases of property damage, three arson attacks and 49 other acts of violence.
A country of more than 84 million, Germany has the second-largest Muslim population in Western Europe after France. It is home to more than 5 million Muslims, according to official figures.