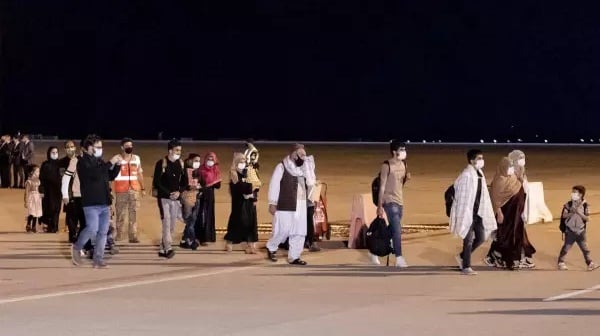 Last October, Germany launched a humanitarian admission programme for Afghans at risk of persecution by that Taliban, with the ultimate goal of bringing up to 1,000 people from Afghanistan to Germany per month.
However, it has been eight months and not one single person has reached Germany.
The programme was suspended for a short period of time at the end of March along with the processing of all visas for Afghans due to allegations that the process was being abused.
As a result, thousands of people in the programme's pipeline – as well as others who were in the process of being admitted to Germany before the programme was created – have found themselves stranded in Afghanistan and in neighbouring countries, where they were directed to travel by German authorities in order to have their visas processed.
The German Foreign Office confirmed to The New Humanitarian that there had been "isolated indications of possible attempts at abuse" of the visa process for Afghans.
It clarified that almost all these cases involved either people who had already moved to a third country trying to apply for the programme, which is only for people currently in Afghanistan, or people trying to pass off relatives – such as nieces or nephews – as members of their nuclear family. 
"These types of cases of abuse and attempts at fraud, in general, are our daily bread at our visa offices worldwide," a Foreign Office spokesperson told The New Humanitarian.