Afghanistan
NEWS
Shia Population Under Siege: Taliban's War Crime of Collective Punishment in Panjshir Province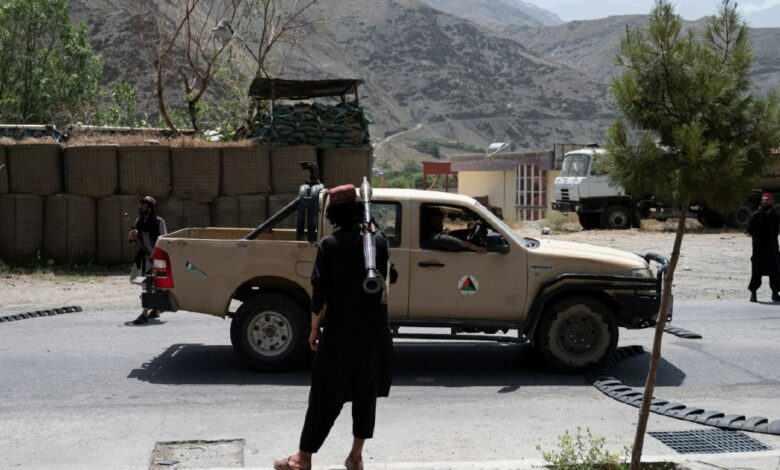 The recent surge in violence by the Taliban in Panjshir province has unleashed a wave of terror specifically aimed at the Shia population.
These attacks, driven by religious sectarianism, represent a flagrant violation of international humanitarian law. The Taliban's deliberate and systematic targeting of Shia civilians and their cultural and religious symbols exemplify a grotesque form of collective punishment.
Eyewitness accounts and reports from Panjshir province paint a grim picture of the suffering endured by Shia civilians at the hands of the Taliban.
Shia neighbourhoods have become the primary targets of indiscriminate shelling, extrajudicial killings, and wanton destruction of religious sites and infrastructure.
The Taliban's actions have created an atmosphere of fear and despair, forcing Shia communities to flee their homes, leaving behind everything they hold dear.
The consequences of the Taliban's biased attacks on the Shia population are catastrophic. Families are torn apart, livelihoods are destroyed, and communities are uprooted from their ancestral lands.
The humanitarian crisis unfolding in Panjshir province is a direct result of the Taliban's sectarian violence, which has left Shia civilians without access to basic necessities such as food, water, and medical care.
Schools and hospitals that once served the community now lie in ruins, exacerbating the suffering of the already vulnerable population.
In the face of these grave violations of human rights, the international community must not remain silent. The targeting of Shia civilians and the destruction of their places of worship demand swift and decisive action.
The United Nations and other relevant bodies must investigate these war crimes, hold the perpetrators accountable, and provide immediate humanitarian aid to those affected.
Countries around the world have a moral responsibility to condemn the Taliban's sectarian violence and support the oppressed Shia population in Panjshir province.
Diplomatic efforts, economic sanctions, and other necessary measures should be deployed to pressure the Taliban to cease these acts of collective punishment and respect the fundamental rights of all citizens.
The international community must rally together to condemn these war crimes and ensure the protection and well-being of the oppressed Shia population.
Only through swift and resolute action can we hope to create a world where sectarian violence and collective punishment have no place, and where the rights and dignity of all individuals are respected, regardless of their religious beliefs.