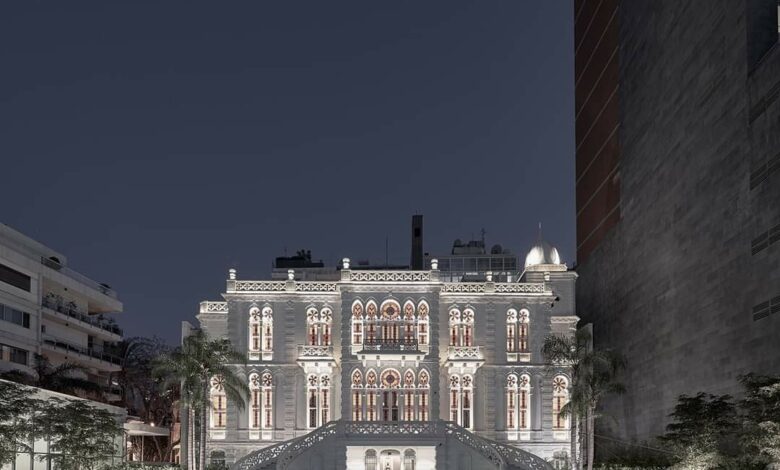 The first modern art gallery in the Arab world reopened its doors three years after the explosion which damaged 57 artworks but, they have now been restored by a team of Lebanese and foreign artists.
All the pieces in the museum, including those in storage had to be carefully cleaned by specialists.
However, some original pieces in the museum dating back to 1912 could not be replaced and others had to be 'put together like a puzzle' says Aboukhaled the long-time architect for the museum.
Aboukhaled tells news outlets that 'the windows were blown off completely, all the stained glass, everything. When the explosion came it was like a suction, so it blew off all the stained glass, which allowed the building to breathe.'
This was not the first time the museum has been impacted, previously it has been closed and reopened up to four time since the art collector Nicolas Sursock's residence was turned into a museum in 1961.