Culture & Arts
NEWS
Zainabiyah School educational program reaches out to 25,000 children worldwide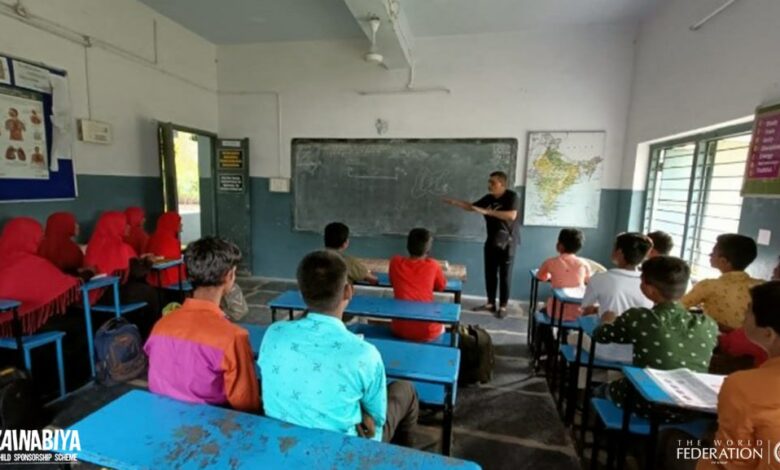 The educational program of the Zainabiyah School, which was launched in 1981 by a group of Shia followers of AhlulBayt, peace be upon them, reached out to more than 25,000 students around the world, especially in rural and impoverished areas in Kenya, India, Pakistan and Tanzania.
The school, named after Sayyeda Zainab, peace be upon her, to honor her sacrifices, especially her protection and care for the orphans, has dedicated its activities to follow this approach.
The school's administration said in a statement followed by Shia Waves Agency that, "The school's educational program aims at supporting the needy and orphan children, through providing them with primary and high education, and the necessary school stationery and other financial needs."
It added that, "The current circumstances are unpromising, thus it is necessary to intensify efforts to guarantee bigger educational opportunities to the children; particularly as reports say that more than 260 million children are out of school, and that more than 758 million adults around the world are illiterate."
The administration indicated that its educational programs are primarily based on donations given by believers and benefactors.