NEWS
United Kingdom
UK: Heartbroken family discovers smashed headstone in Pleasington Cemetery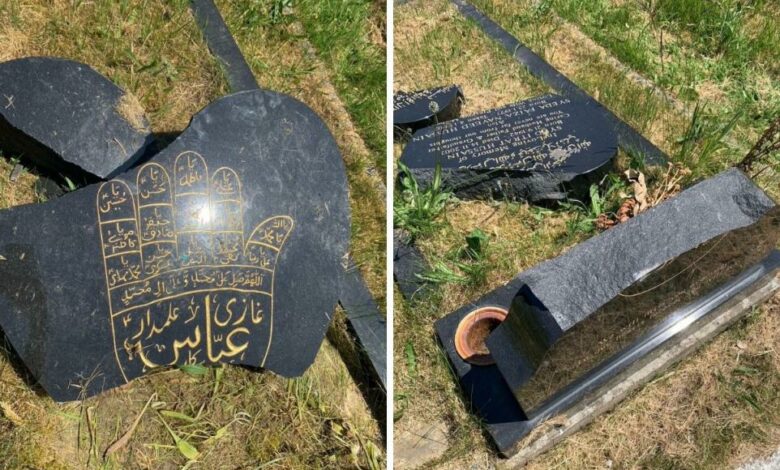 A man has been left devastated after discovering that the headstone of his late father was smashed to pieces.
The incident occurred in the Muslim section of Pleasington cemetery in Blackburn, UK, with police currently investigating the matter.
Although it remains uncertain whether the incident is being treated as a hate crime, Naveed Hussain, the son of the deceased, believes the damage was intentional.
The headstone, which bears markings signifying it belongs to a Shia Muslim, was targeted with an object, leading the family to suspect foul play.
This is not the first time that Shia headstones have been targeted in the Pleasington cemetery.
In 2017, the word 'Ali' was chiseled out from the same grave and two other Shia Muslim headstones, leading the family to believe that these incidents are part of a pattern of targeted attacks.
The family had to bear the emotional and financial burden of replacing the damaged headstone previously, an ordeal they never anticipated repeating.
The local MP and Home Secretary have been informed of the situation.
The police told the Lancashire Telegraph that anyone with information or footage which could assist their investigation should call the police on 101, quoting log 1611 of June 3, 2023.