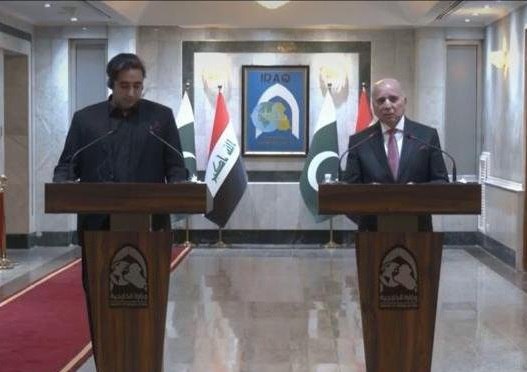 The Government of Iraq revealed on Monday its plans to sign a memorandum of understanding in near future to facilitate the process for the pilgrims who intend to visit the holy shrines in Iraq.
In this regard, Pakistan said that it looks forward to opening centers concerned with the pilgrims' affairs in Holy Karbala.
The statement of the two friendly countries came in a joint conference held by Iraq's Minister of Foreign Affairs, Fo'ad Hussein, and his Pakistani counterpart, Bilawal Bhutto Zardari, and was attended by the correspondent of Shia Waves Agency.
Iraq's Minster of Foreign Affairs said in the conference that, "The Iraqi-Pakistani relations are strong, and we discussed joint collaboration on the military, the cultural and the religious levels."
The Minster pointed out that, "A memorandum of understanding was signed with Pakistan to drop visa fees for diplomatic passports."
On his part, the Pakistani Minster of Foreign Affairs said that, "his visit to Baghdad aims at consolidating mutual cooperation and relations."