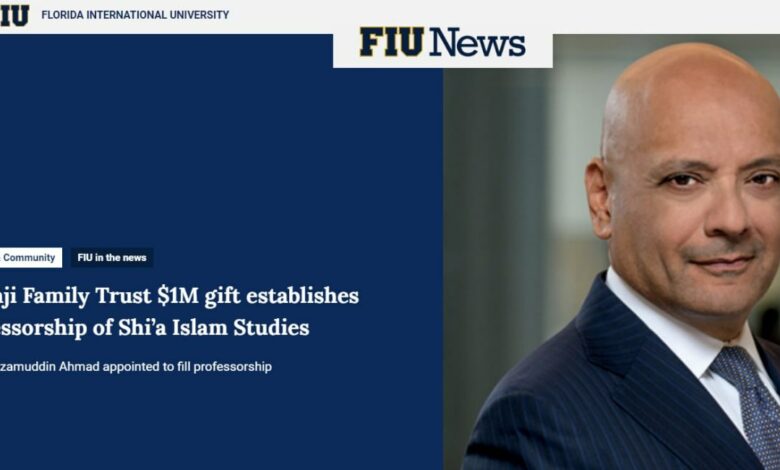 Florida International University has announced that it will launch a new program for a focused degree on Shi'a Islam.
This was made possible after the Meghji Family Trust made a gift of $1 million to FIU's Mohsin & Fauzia Jaffer Center to establish the Prophet Muhammad Visiting Professor of Shi'a Islam Studies.
The professorship will be a major step toward developing a new program at FIU in which Shi'a Islam will be the focus.
The program in Shi'a Islam studies will establish linkages with seminaries and institutes as well as develop intra-faith and interfaith programming for the community.
"The professorship will be significant in shaping the future of Shi'a Islam studies in the United States by creating a modern academic base for research," said Mohsin and Tasneem Meghji, sponsors of the Meghji Family Trust.
He added, "Shi'a Islam is not only a religious tradition, but has made significant contributions to philosophy, spirituality, art, culture, and civilization, and has the capacity to address major contemporary global issues and problems."