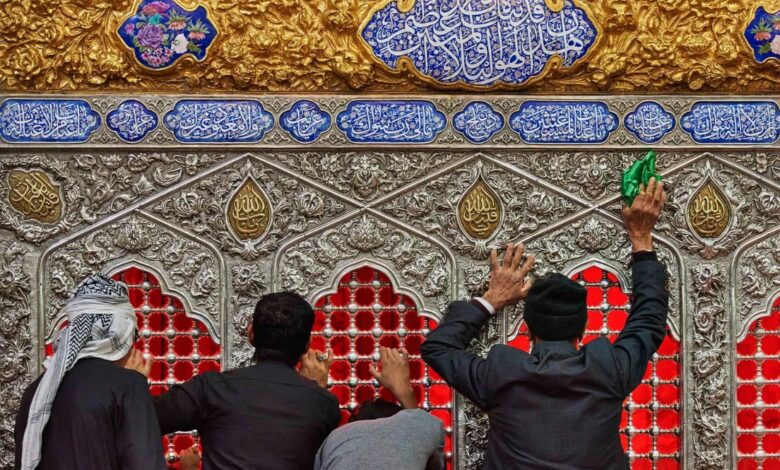 A report by the journalist, Simon Irwin, with two photos of the greatest Islamic shrines in Iraq, succeeded in conveying a great idea about the secret of sanctifying the purified shrines of Ahl Al-Bayt, peace be upon them, by the Shia devotees and loyalists.
Irwin, whose report on his recent trip to Iraq was published on the BBC, introduced Imam Ali Holy Shrine, peace be upon him, Wadi Al-Salam Cemetery, the Holy Shrines of Imam Hussein and his brother Abu al-Fadl al-Abbas, peace be upon them, to the readers and followers of this British news agency.
The journalist attached two photos to his report to bring the experience closer to reality.
The first of the two photos shows a number of Shia pilgrims holding tightly onto Imam Hussein's zarih, seeking blessings and to have their needs answered by Allah Almighty.
While the second photo shows thousands of graves in Wadi Al-Salam Cemetery and those buried here are blessed with the presence of the shrine of Imam Ali (peace be upon him), who according to Shia belief is the divider of heaven and hell.
Irwin spoke about the greatness of the holy cities of Najaf and Karbala, and stressed that the latter hosts about 40 million pilgrims from different countries of the world every year during the revival of the Arbaeen of Imam Hussein, peace be upon him.