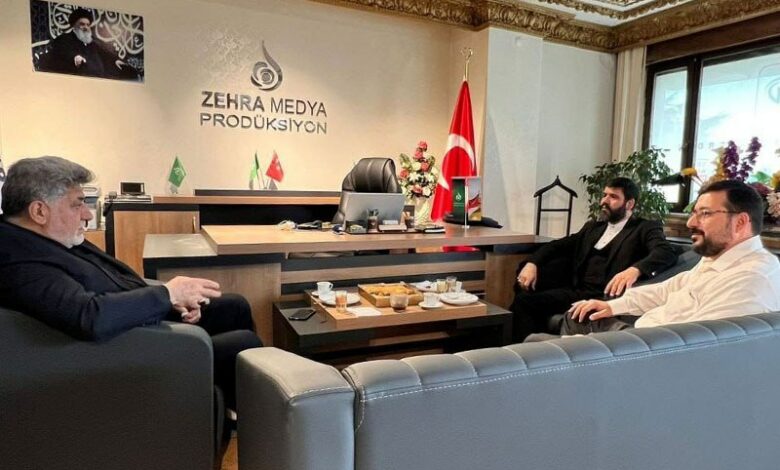 Director of public relations at the Karbala Office of Grand Ayatollah Seyyed Sadegh Shirazi (may Allah prolong his life), traveled to Turkey on a religious and cultural agenda.
As his first move in Turkey, Seyyed Aref Nasrallah visited the headquarters of Imam Hussein TV and Al-Zahra global networks, and met and talked with the officials of these media groups.
After receiving a report on the activities of these two global networks, he praised their work and gave recommendations to the officials of these two networks.
The Director of the Public Relations Center of the Marja'iyah also participated in the mourning ceremony to commemorate the martyrdom of Imam Sadiq (peace be upon him) in the Mahdaviyya Mosque in Istanbul.
He advised the officials of the mosque to make efforts to unify the Shiites of Turkey, as well as to revive religious rituals.