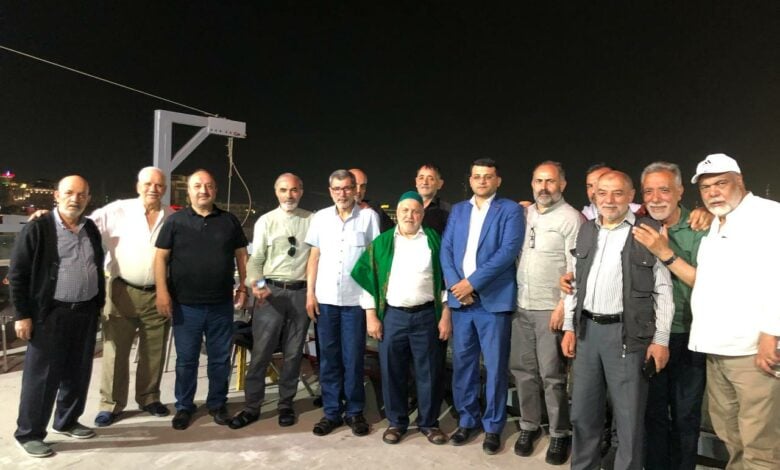 A caravan of 40 Shias from Turkey visited the central office of Imam Hussain Media Group in the holy city of Karbala.
As part of the visit, the group also met and talked with some of the officials of Imam Hussein Media Group.
During this meeting, Hujjat al-Islam wal-Muslimeen, Sheikh Mustafa Mohammadi, the secretary general of Imam Hussain Media Group introduced the activities of the media group.
He further discussed the importance of using the media to propagate the teachings of the Ahl al-Bayt, peace be upon them, and mentioned the significant cultural role that Al-Zahra TV can carry out as a media among the Alevis and Shiites of Turkey.
It should be mentioned that Al-Zahra TV is one of the media outlets affiliated with the Office of the Shia World Marjah, Grand Ayatollah Seyyed Sadiq Shirazi (may Allah prolong his life).
In addition to internet platforms, it can also be viewed and accessed through Turksat satellite frequency 11558.