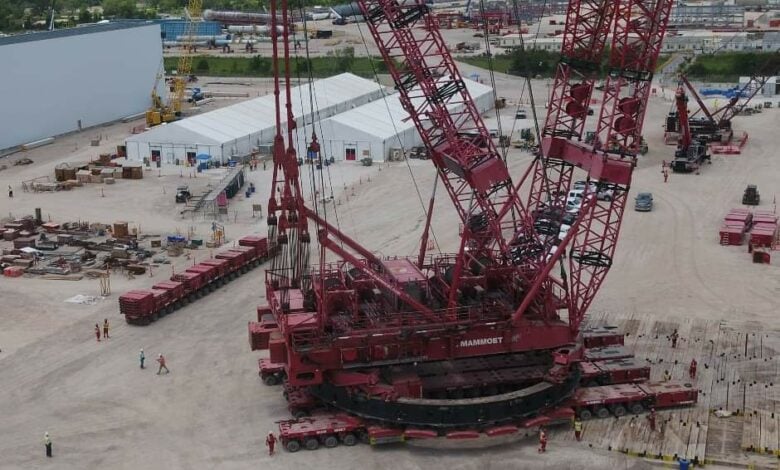 Dutch company Mammoet is constructing the largest electric crane in the world with a capacity of 6,000 tons to meet the growing need for moving large-scale components in various offshore and on-land energy sites, including windfarms and refineries.
SK6000 will become the world's highest-capacity land-based crane, and is scheduled to be delivered in 2024.
According to the company, their innovative product allows floating production projects at sea to reduce integration time of ultra-heavy parts.
It also helps refineries to decrease downtime by removing and installing larger components with minimum disruption.