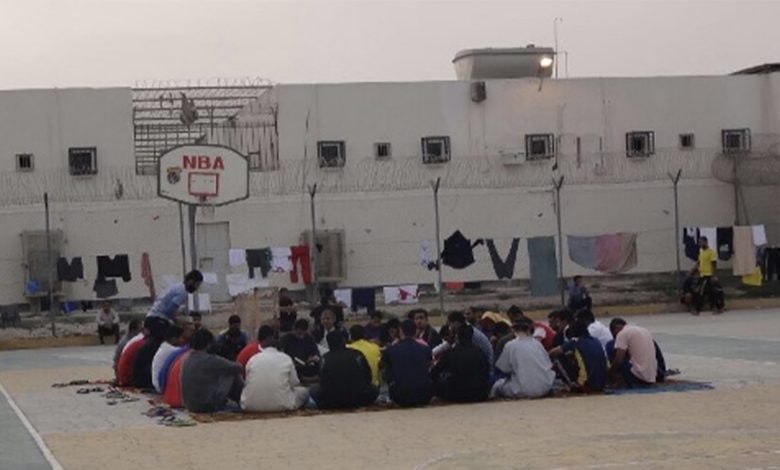 Political prisoners in "Jaw Prison" in Bahrain have announced their protest against intentional lack of medical care provided to them by the prison administration.
Mr. Ahmed Al-Wadaei, Director of the Bahrain Institute for Rights and Democracy (BIRD), reported, via his Twitter account, that a political prisoner had a seizure, which prompted his cellmates to knock on the door in order for the prisoner to be transferred and treated, but the prison administration ignored their request, as one of the prison guards saying, "Let him".
Al-Wadaei explained that the prisoners complained of severe neglect, especially during the month of Ramadan, when their medical appointments in external hospitals canceled.
He indicated that giving medicine to sick prisoners and those with diabetes and high blood pressure was delayed for several hours, especially since some of them could not eat breakfast before taking the medicine.
Al-Wadaei pointed out that the prisoners raised several written demands outside the cells, including changing the working hours official, due to ill-treatment, dealing in a sectarian manner that degrades dignity, providing serious health care, and to treat emergency cases more seriously; however, the prison administration sent their agent, Marwan Al-Hudhairi, who threatened and intimidated the prisoners.
Al-Wadaei stated that because of the prisoners' protest, the prison administration imposed collective punishment on them by cutting off family contact.