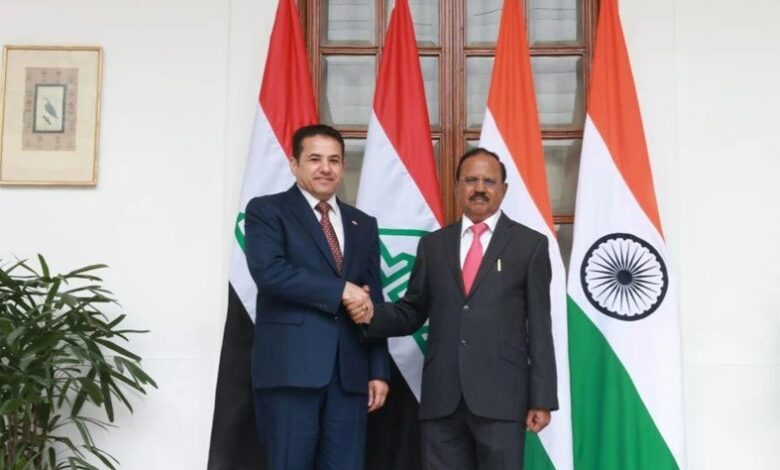 A high-level Iraqi official delegation visited India on Friday as part of consolidating security and religious tourism.
The official delegation was headed by Iraq's National Security Advisor, Qassem al-Araji, accompanied by top officials, as both countries agreed to work together to strengthen mutual security and to invigorate religious tourism as huge numbers of Indian Shia Muslims come to Iraq to visit holy shrines of AhlulBayet, peace be upon them.
Al-Araji arrived in the Indian capital, New Delhi, yesterday and was received by his Indian counterpart, Ajit Doval.
Indian media outlets said in reports, followed by Shia Waves Agency, that "an important meeting brought together the two parties, and witnessed intensive discussions on broad areas of common interest, and they also exchanged views on recent developments in the two countries."
The reports added that, "The two sides agreed to enhance defense cooperation, efforts to combat terrorism, and strengthen security ties."
They indicated that, "In addition to security relations, Iraq and India enjoy strong economic relations, as Iraq is the largest oil exporter to India since 2017 and the country's fifth largest trading partner."
The reports concluded that, "There are strong historical relations between the peoples of the two countries, and many Indian pilgrims visit the holy shrines in Najaf and Karbala," noting that "Al-Araji's visit paves the way for increased joint cooperation in the field of security, economy, and religious tourism."