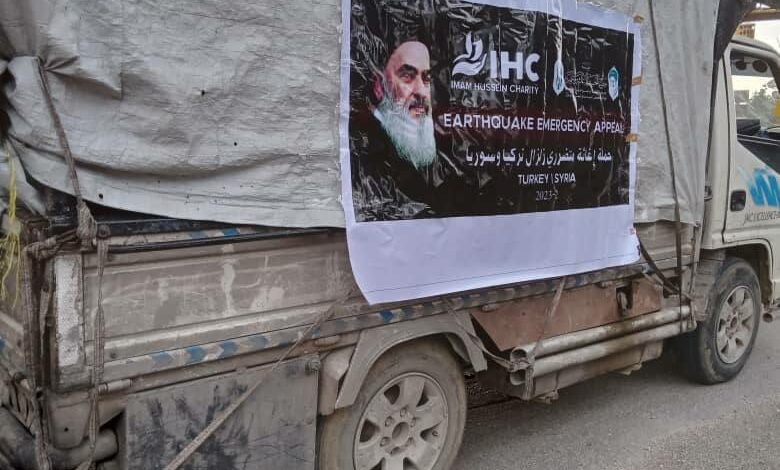 The centers and organizations affiliated to the Supreme Religious Authority, Grand Ayatollah Sayyid Sadiq al-Husseini al-Shirazi, continue supporting Syria families affected by recent earthquake.
According to a statement by the public relations office of the Mesbah Al-Hussein Foundation for Relief and Development, the organization in cooperation with Imam Hussein Charity (IHC) delivered food baskets to those families.
The food baskets distributed contained essentials, powdered milk and medicine.