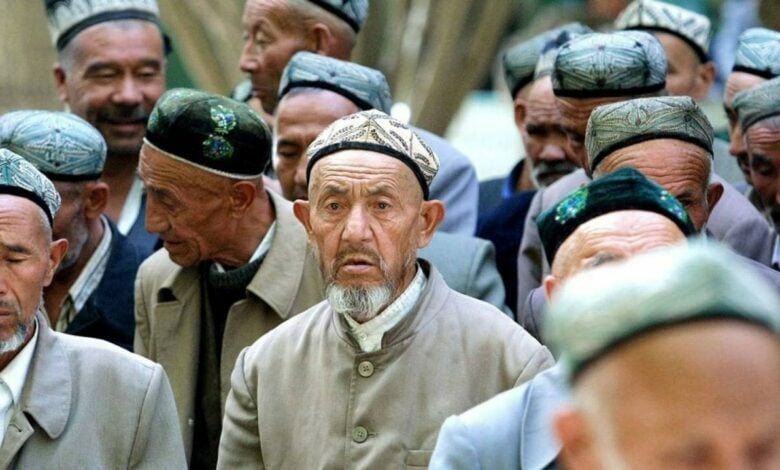 More than six years into China's campaign to eradicate independent Uyghur society at home, the Chinese authorities are going to great length to keep tabs on ordinary Uyghurs abroad, media reported.
The roughly 50,000 Uyghurs in Turkey face unique risks. The country has welcomed waves of Uyghur refugees since the 1950s, under policies supporting ethnic groups with cultural and linguistic ties to Turkey.
Now home to the largest Uyghur emigrant population outside of Central Asia, Turkey has become a focus for Chinese espionage, Radio Free Asia (RFA) reported.
Chinese officials "consider those in exile, just by being abroad, people who they need to keep a very close eye on," said Maya Wang, associate director of Human Rights Watch's Asia division.
"The purpose is to tighten control and surveillance and repression of everyone who is from that community, generating a sense of fear, and therefore compliance and loyalty, to the Chinese government, even when you are thousands of kilometers away from Beijing," she said, RFA reported.
Several Uyghur expatriates, all over the world, told media outlets of recent Chinese attempts to intimidate them into becoming informants. They had all downloaded WeChat or Douyin, the Chinese version of Tiktok, in order to keep in touch with relatives back home.
Officials had then manipulated those digital ties to try to coerce them into spying on their communities abroad.
Many of these Uyghurs declined to go on the record, fearing for the safety of relatives still in China.
Coercing Uyghurs to gather information on each other undermines trust and can dampen social and cultural gatherings, preventing Uyghur refugees from rebuilding their communities abroad, RFA reported.