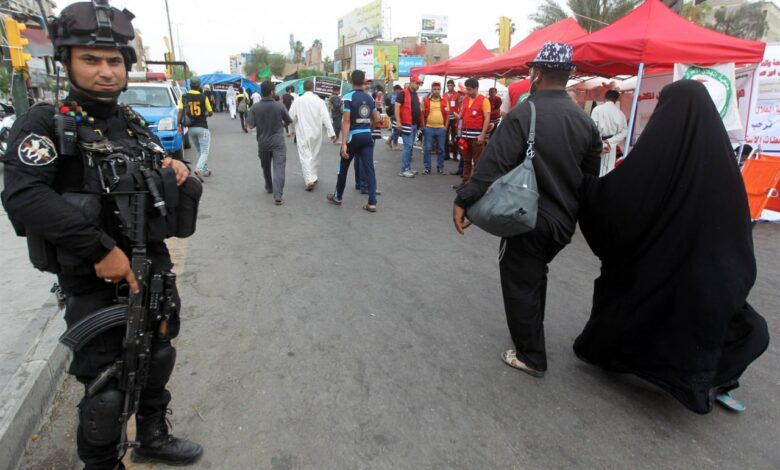 The Baghdad Operations Command held a security conference in preparation for the Rajab massive Pilgrimage in holy Kadhimiya, to secure all roads leading to this holy city.
In a statement received by Shia Waves Agency, the Baghdad Operations Media said, "the Baghdad Operations Commander chaired a security conference at the Karkh Operations headquarters, in the presence of Major General, the Commander of Karkh Operations, division commanders and a number of officers.
The security officials discussed plans ahead of the martyrdom anniversary of Imam al-Kadhim, peace be upon him.
They emphasized a high level of coordination will be put forward between all official departments to provide services to the honorable pilgrims of Imam al-Khadim, peace be upon him.