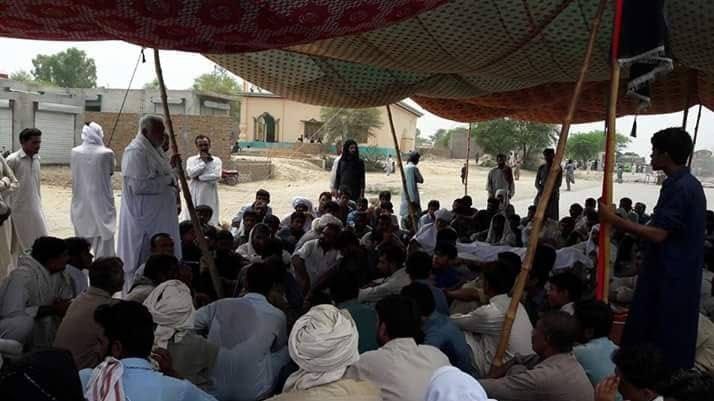 The Shia Hazara community continued its sit-in against the target killing of its members on second day in DI Khan district of Khyber-Pakhtunkhwa (K-P) on Thursday, the Tribunal reported.
The participants in the sit-in spent the night on road despite severe cold and refused to end their protest.
They said that three members of the community had been gunned down by terrorists in a short span of time and that police failed to arrest the culprits despite the repeated assurance.
"This is Shia genocide going on once again without inviting any attention. We demand timely action from the provincial government and police to end this, otherwise, Shia community across the province will join the protest," they said, adding that dozens of Shias were killed in the past.