NEWS
One person dies in attack on Azerbaijan's embassy in Iran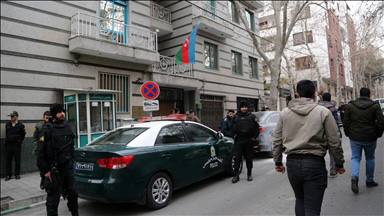 A guard has been killed in an attack on Azerbaijan's embassy in Iran, the country's Ministry of Foreign Affairs says, adding that it will evacuate its diplomatic staff.
"The attacker broke through the guard post, killing the head of security with a Kalashnikov assault rifle," it said. Friday's attack in Tehran also injured two guards, the Azerbaijani ministry said. An investigation has been launched.
President Ilham Aliyev called the assault on his country's embassy a "terrorist act" and demanded a swift investigation.