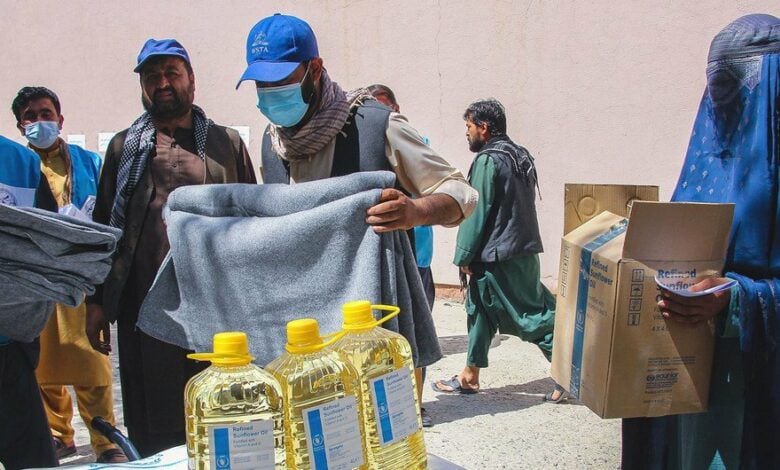 The United Nations Deputy Secretary-General says she opposes cutting aid to Afghanistan as a response to the Taliban's policies towards women and girls.
Amina Mohammed, the UN deputy chief, and Sima Bahous the head of UN Women, briefed senior EU officials in Brussels earlier this week, after their four-day mission in Afghanistan to engage with Taliban leaders, the country's de facto authorities, and underscore UN solidarity with the Afghan people.
"I believe that a decision to stop support for humanitarian aid would not be the right one, because millions would suffer and our job is to stand and deliver for women and girls in Afghanistan. I would not have the Taliban succeed and put them in a worse position than they are today.
This would mean lives lost," Ms Mohammed said. In meetings with the de facto authorities in Afghanistan, the UN delegation directly conveyed the alarm over the recent decree banning women from working for non-governmental organisations, which followed edicts to close universities and secondary schools to female students.
Women and girls have also been banned from most public places and most areas of the workforce, in addition to having their movements restricted.
After many aid agencies had to suspend operations, Taliban rulers did announce some exemptions to the ban on women's work for NGOs, that would allow women health workers to go about their lifesaving work.