Afghanistan
NEWS
U.N. aid chief raises women's rights concerns with Taliban in Afghan capital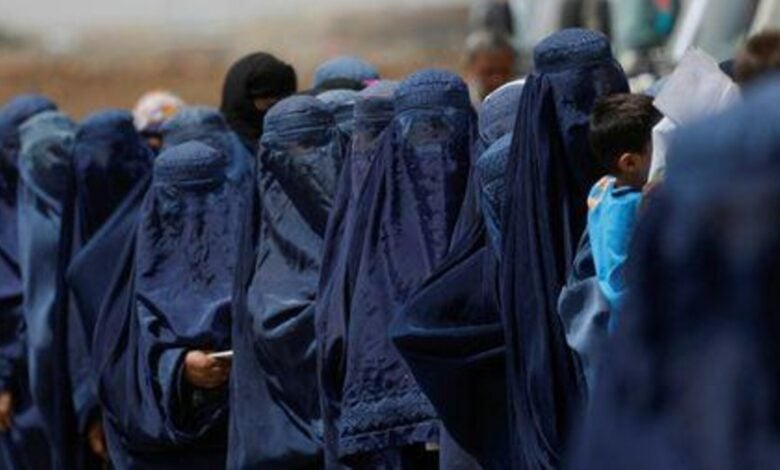 The United Nations' aid chief visited Kabul on Monday and raised concerns over women's education and work with the Taliban administration's acting minister of foreign affairs, an Afghan ministry statement said.
The Taliban-run administration last month ordered NGOs not to allow most female employees to work, prompting many aid agencies to partially suspend operations in the midst of a humanitarian crisis unfolding during a bitterly cold winter.
U.N. Under-Secretary-General for Humanitarian Affairs Martin Griffiths raised the issue of women's education and work and how this affected the U.N.'s operations, according to a ministry of foreign affairs statement.
Speaking generally about Griffiths' visit to Afghanistan, U.N. spokesman Stephane Dujarric said Griffiths would engage the Taliban administration "with the same message that we've been delivering since the beginning on the need to rollback the policies that were put in place on women."
Griffiths' travel follows a visit to Afghanistan last week by U.N. Deputy Secretary-General Amina Mohammed, who expressed alarm to Taliban officials in Kabul and the southern city of Kandahar over the administration's orders restricting women from work and education.
In addition, January 24 was set by the United Nations as the International Day of Education for Afghan Girls and Women.
The purpose of this action is to announce the request and to put pressure on the Taliban government to withdraw from its decision to ban the education of Afghan girls and women and remove their deprivation.
In this regard, Ms. Audrey Ozlay, the Director General of UNESCO, while announcing this news in an official statement, added: No government in the world has the right to prevent girls and women from education, which is their human and legal right, even the Taliban government.