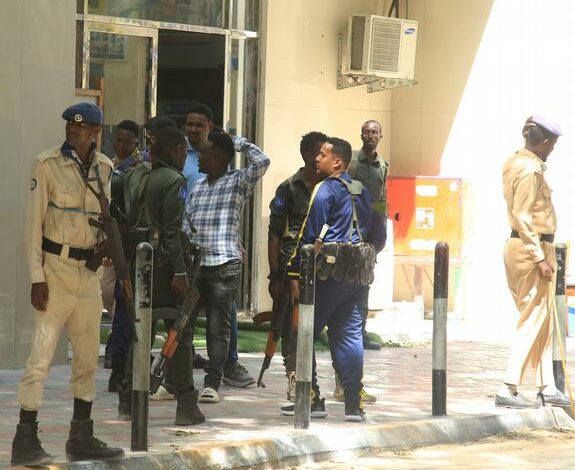 An explosion followed by gunshots rocked the Somali capital on Sunday, officials and witnesses said. At least five civilians and all six attackers were killed and 16 more were reportedly injured on the scene. Witnesses said the blast damaged buildings near the regional government's headquarters.
"Terrorists blasted a vehicle loaded with explosives onto a perimeter wall of the Mogadishu mall which is next to the Banadir administration headquarters," police officer Abdullahi Mohamed told the AFP news agency.
The Associated Press news agency reported, citing a staff member at the government building, that gunmen entered and exchanged fire with security forces after the blast. The al-Qaeda-linked extremist group al-Shabab claimed responsibility for the attack.
Sunday's attack came just days after seven soldiers were killed by al-Shabab in a military camp in central Somalia. According to the US military, some 100 jihadists linked to the group were involved in the assault Friday.