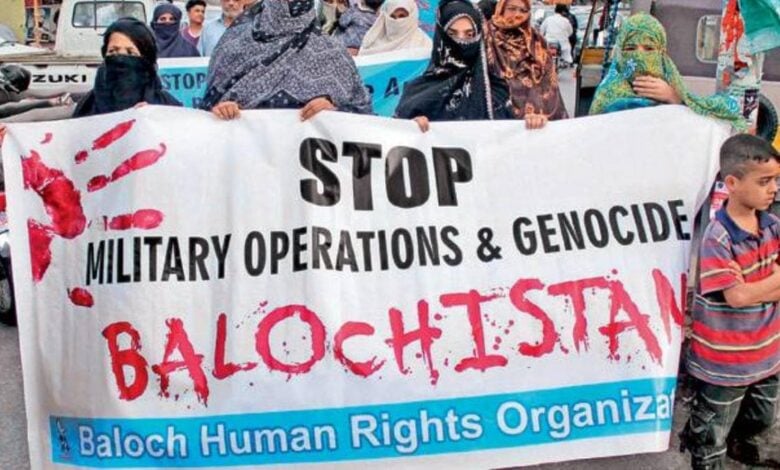 For the last seven and half decades, tens of thousands of Baloch have been killed, violating their right to live securely. The ongoing conflict between Baloch nationalists and government of Pakistan over the rule of Balochistan has resulted in the ill-treatment of people and human rights violations. There were insurgencies in the region time and again: 1948, 1958 to 1959, 1962 to 1965, 1973 to 1977. After the last four insurgencies, another nationalist movement began in the 2000s which has continued till date.
It is estimated that 4000 people were reportedly detained in the province only in the period of 2002 to 2005. Of these, only 200 were produced in court. However, the law enforcement agencies have been accused of massive human rights abuses in Balochistan by Human Rights Watch, with the disappearance of hundreds of activists. Sadly, 1102 people disappeared from the region only in 2008. A number of bodies were found on roadsides having been shot in the head.
The human rights situation in Balochistan is appalling. The Pakistan government does not live up to its constitutional responsibilities though UN working groups make recommendations against human rights violations. The people of Balochistan face human rights violations on a daily basis; people are expelled from their land, their resources are extracted against their will, even people were removed from their houses for the sake of CPEC projects.
Although human rights are the basic rights and freedom that belong to every person in the world from birth until death, and are applied regardless of where you are from, what you believe or how you choose to live, Baloch are still extrajudicially killed and disappeared by force.