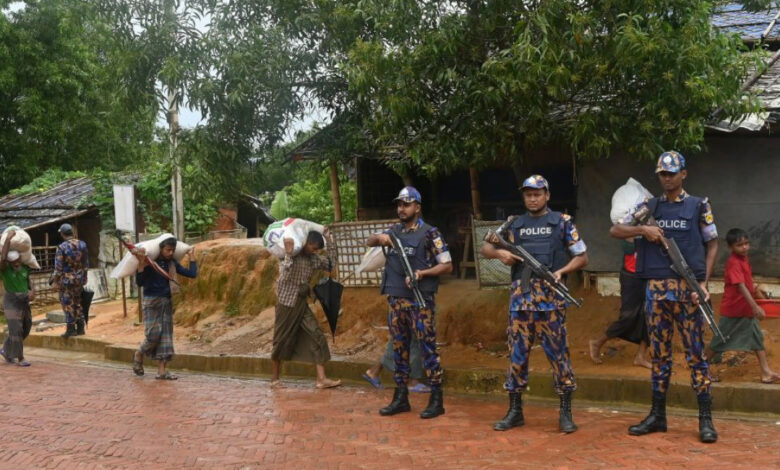 Bangladesh's Armed Police Battalion (APBn) is committing extortion, arbitrary arrests, and harassment of Rohingya refugees already facing violence from criminal gangs and armed groups, Human Rights Watch said today.
The Armed Police Battalion took over security in the Rohingya camps in July 2020. Refugees and humanitarian workers report that safety has deteriorated under the Battalion's oversight due to increased police abuses as well as criminal activity. Some refugees allege collusion between Battalion officers and armed groups and gangs operating in the camps.
The Battalion's crackdown has compounded fear and vulnerability among the one million Rohingya refugees in Bangladesh, the majority of whom fled Myanmar military atrocities in late 2017.