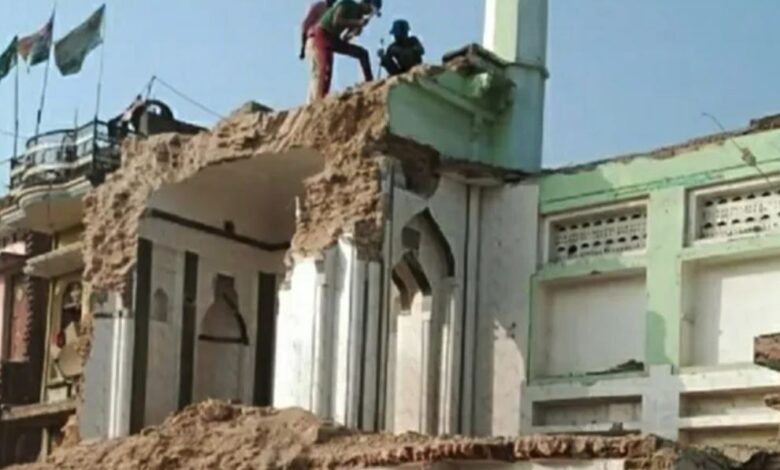 Activists circulated on social media a video clip documenting the demolition of a large part of the historic "Shahi" mosque by the Indian authorities in Allahabad, Uttar Pradesh, under the pretext of widening the road.
The city police said in a statement that the Public Works Department is conducting expansion works for the main road in the Handia area, and that the presence of the mosque – which was built about 5 centuries ago – hinders this expansion.
Local media reported that the mosque was demolished a few days before the judiciary was due to consider a lawsuit calling for stopping the demolition process, after the Supreme Court had earlier rejected a petition to stop its demolition.
Muslims make up about 13% of India's population of 1.35 billion. Since the success of the ultra-nationalist Bharatiya Janata Party in retaining power after winning the general elections in May 2019, Muslims have been subjected to waves of violence.