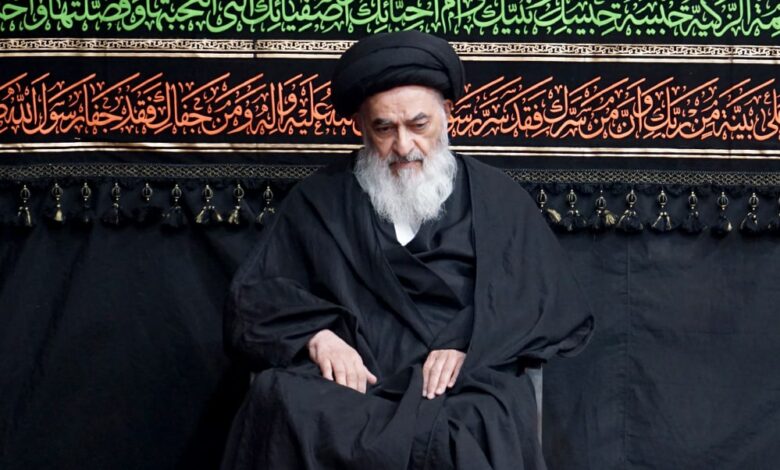 The Supreme Religious Authority, His Eminence, the Grand Ayatollah Sayyid Sadiq al-Husseini al-Shirazi, extended his condolences to Imam al-Mahdi, may God Almighty hasten his honorable reappearance, on the anniversary of the martyrdom of the Sayyida Fatima al-Zahra, peace be upon her, based on the third narration.
The office of the Supreme Religious Authority in a statement, received by Shia Waves Agency said that, "the honorable house of the Supreme Ruthority Authority in the holy city of Qom, witnessed the commemoration of mourning ceremonies on the painful Fatimid tragedy, which began on Sunday morning and will continue for three consecutive days."
The statement pointed to Grand Ayatollah Shirazi's emphasis on "reviving the rituals of Lady Fatima Al-Zahra (peace be upon her), is our responsibility, so that the world knows the reason behind the martyrdom of Sayyeda Fatima al-Zahra, peace be upon her".
His Eminence also pointed out that "the main goals of Sayyida Fatima Al-Zahraa, peace be upon her, are the foundations of the religion, rulings and morals, so we must seek to generalize these goals in society," noting that "the realization of what Sayyida Al-Zahraa said means achieving her goals".