NEWS
Misbah al-Hussein Foundation for Relief and Development implements 'Joy of Orphan' project in Baghdad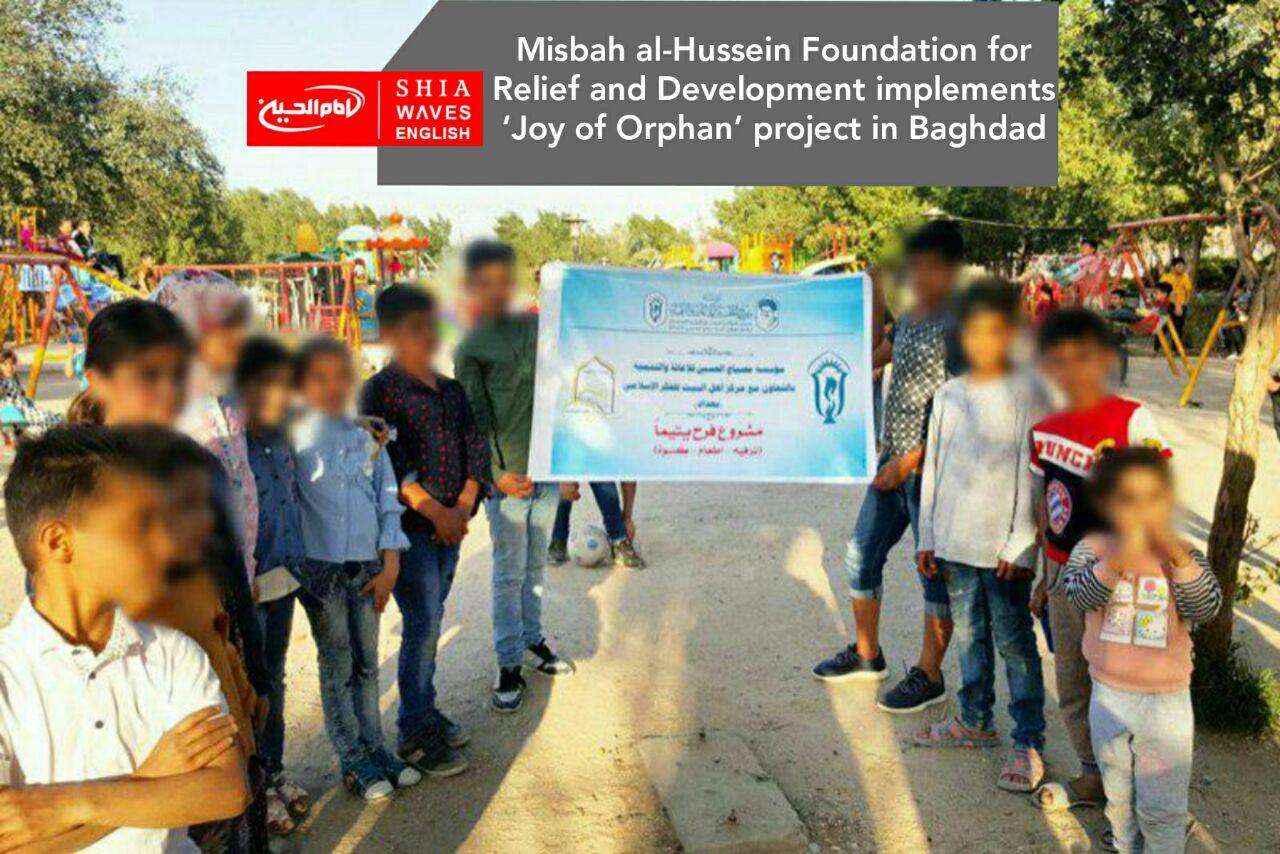 isbah al-Hussein Foundation for Relief and Development, affiliated with the office of the Supreme Religious Authority, Grand Ayatollah Sayyed Sadiq al-Husseini al-Shirazi, in
Misbah al-Hussein Foundation for Relief and Development, affiliated with the office of the Supreme Religious Authority, Grand Ayatollah Sayyed Sadiq al-Husseini al-Shirazi, in the holy city of Karbala, implemented Farhat Yateem, or the Joy of Orphan project in the capital Baghdad.
The project was implemented in cooperation with the Baghdad-based Ahlulbayt Center for Islamic Thought.
The project included entertaining and leisure activities for dozens of orphan children, as well as the distribution of clothing and quantities of essential needs.