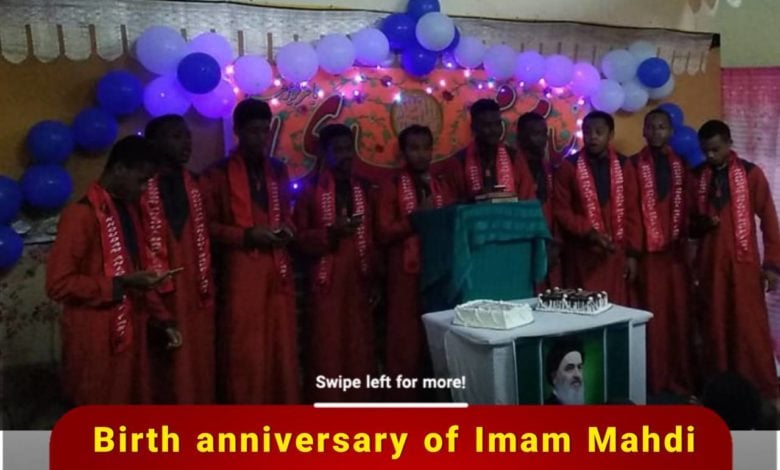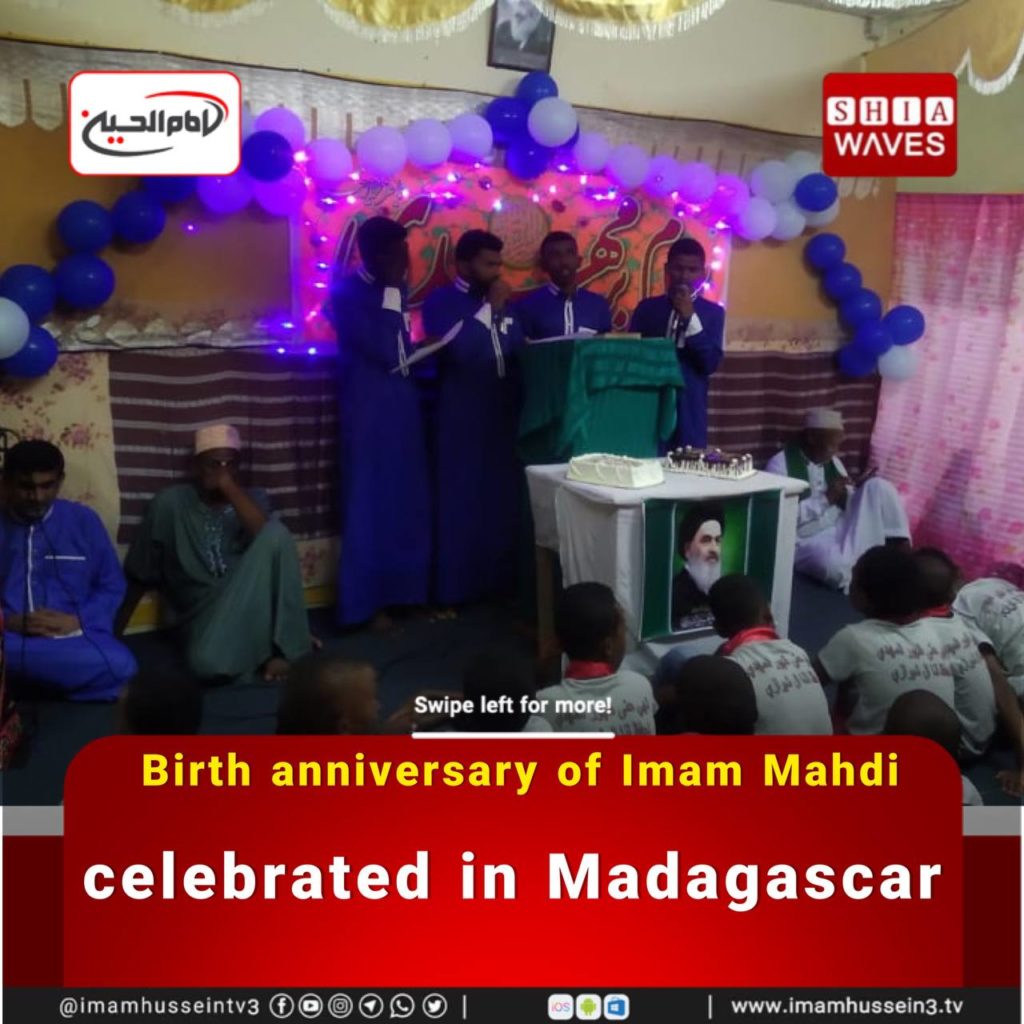 The Ahlulbayt Center, affiliated with the Shirazi Religious Authority in the city of Majunga, Madagascar, celebrated the birth anniversary of Imam Mahdi, may Allah hasten his reappearance.
The celebration was attended by a group of Ahlulbayt followers, and included various joyful activities including religious lectures about the blessed biography of the Savior of Mankind, peace be upon him.
Poems were also recited in honor of the Ahlulbayt, peace be upon them, in addition to a Q&A session.
Letters were written by the Ahulbayt lovers, which confirmed their loyalty to the Imam, peace be upon him, and were then thrown into the sea.